How people first see your home is critical. When people walk into your home, the first thing they see is the hallway, which can be small and cluttered. That shouldn't stop you from creating a space that's fun, useful, and shows off your style. Get expert advice to help you get the most out of your narrow hallway. Visit scenolia.com to see a variety of wallpapers to choose from. Here are some tips to make your narrow hallway bigger.
Neutral colors are the best choice
Plan your hallway walls first. Room color? The best color palette is composed of neutral colors. Different shades of white create a background of light and space and make the most of natural light sources, even in the corners of rooms next to each other. Use your beautiful window. You can put indoor plants or framed photos on your windowsill.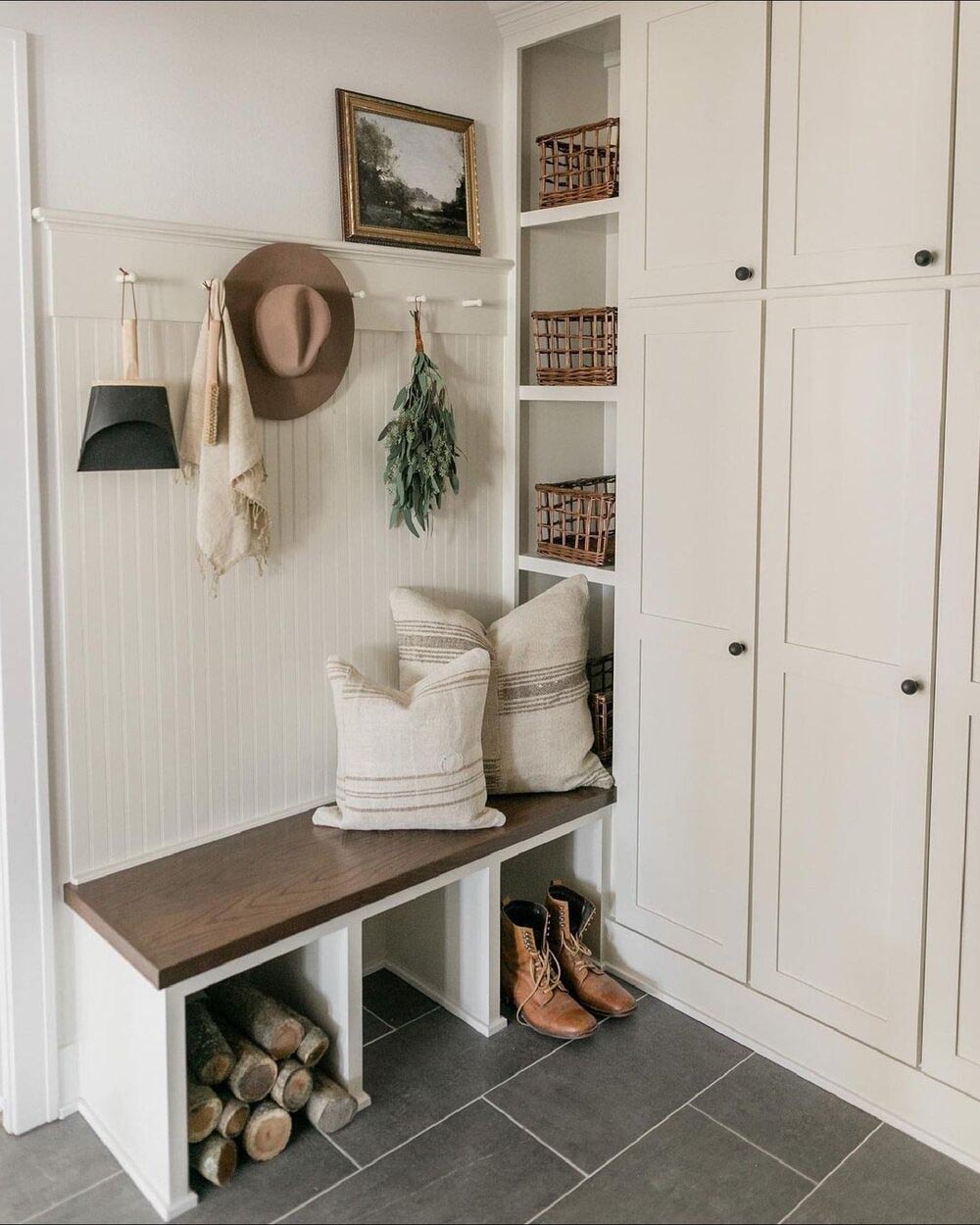 Consider diagonal or vertical runners
Neutral floors make a room look bigger and brighter. It is also a very busy area where dirty shoes, strollers, bicycles and other dirty objects can pass. In this area, wood, stone and tiles are better than carpet because dirt shows less and is easier to clean. Tiles with diagonal patterns make floors appear larger as they draw attention to color.
Long, bold rugs can also lengthen a hallway. As the floors or stones are exposed, they are easier to clean than a carpet that covers the entire room. Stripes running up and down lengthen hallways, while stripes running across and down make them shorter.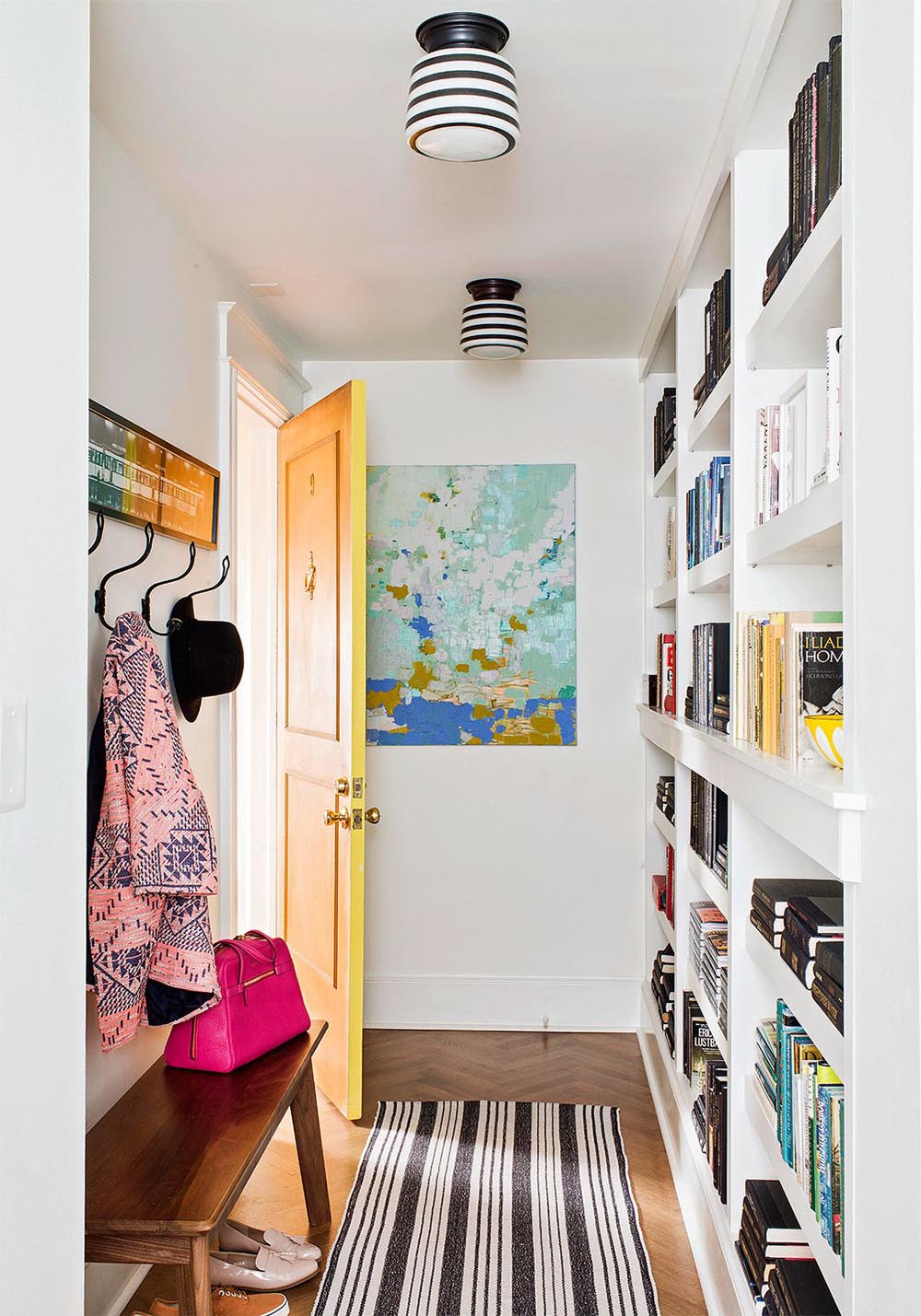 light up the ceiling
Don't neglect the ceilings. Alcove? Maybe it's dirty? Like walls and floors, light colored ceilings prevent a room from looking like a cave. Table lamps and wall sconces can work if the hallway isn't too narrow, but a pendant light that puts out a lot of light is a better choice.
Paint your door
In the hallway of your old home, draw attention to the front door. Keep decorations minimal and invest in maintenance – does it require painting? This keeps it from looking dirty and unattractive. For modern doors, window film might be a better choice than curtains. It's out of the way, not too expensive and bright.
Don't put furniture or decorations in the hallway because you want it to feel open. If there's a door at the end of the hall, paint it a little darker, so it stands out like a target when guests enter. This will give a sense of continuity.
Use mirrors to make room
Mirrors are great for making a room appear larger than it is. It does a great job of diffusing light. They can be beautiful and useful when you need to check your hair in a narrow hallway.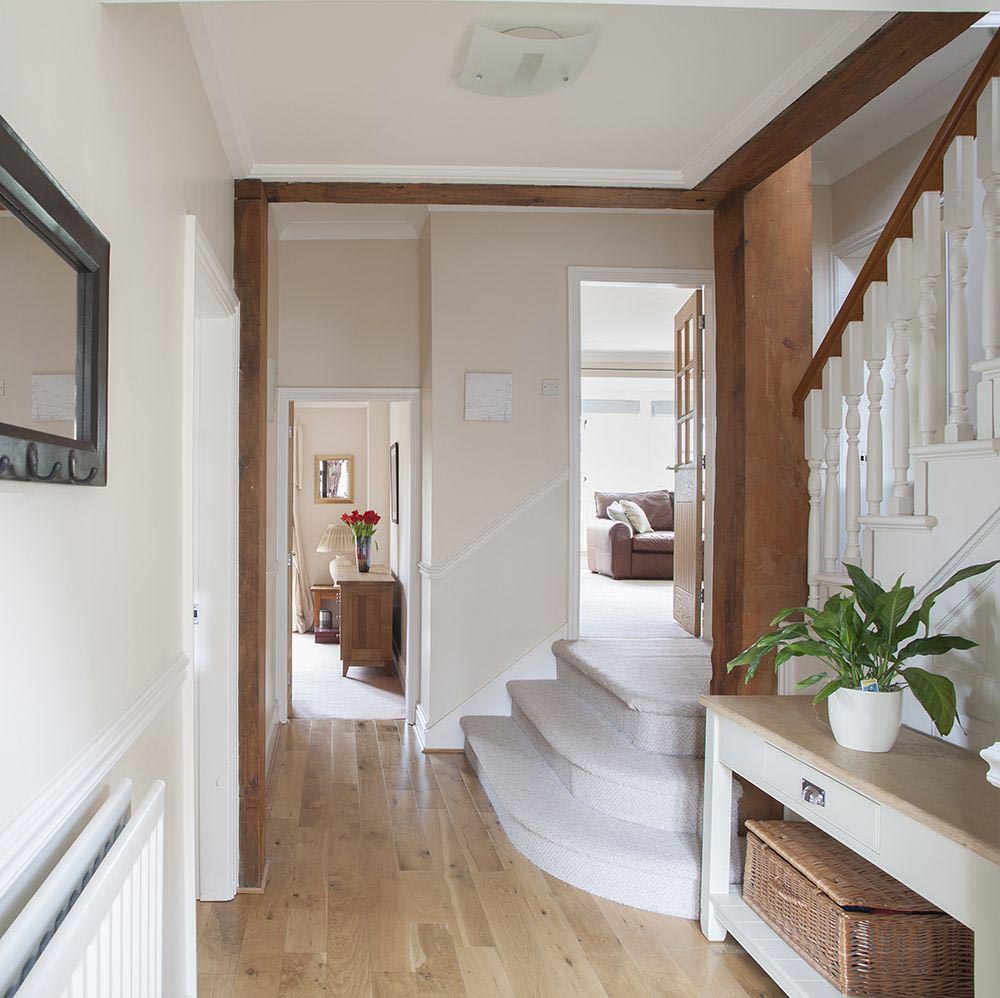 Don't over-decorate!
It's not good to have too many people in a narrow hallway. Minimize clutter. Floating shelves can spruce up a room, but putting things on both sides of the wall can make your doorway look messy. Many beautiful homes are decorated only with floor-to-ceiling bookcases, which is perfect for book lovers, but try not to use too many dark colors.